'Heroic' TSA agent saves man having heart attack at airport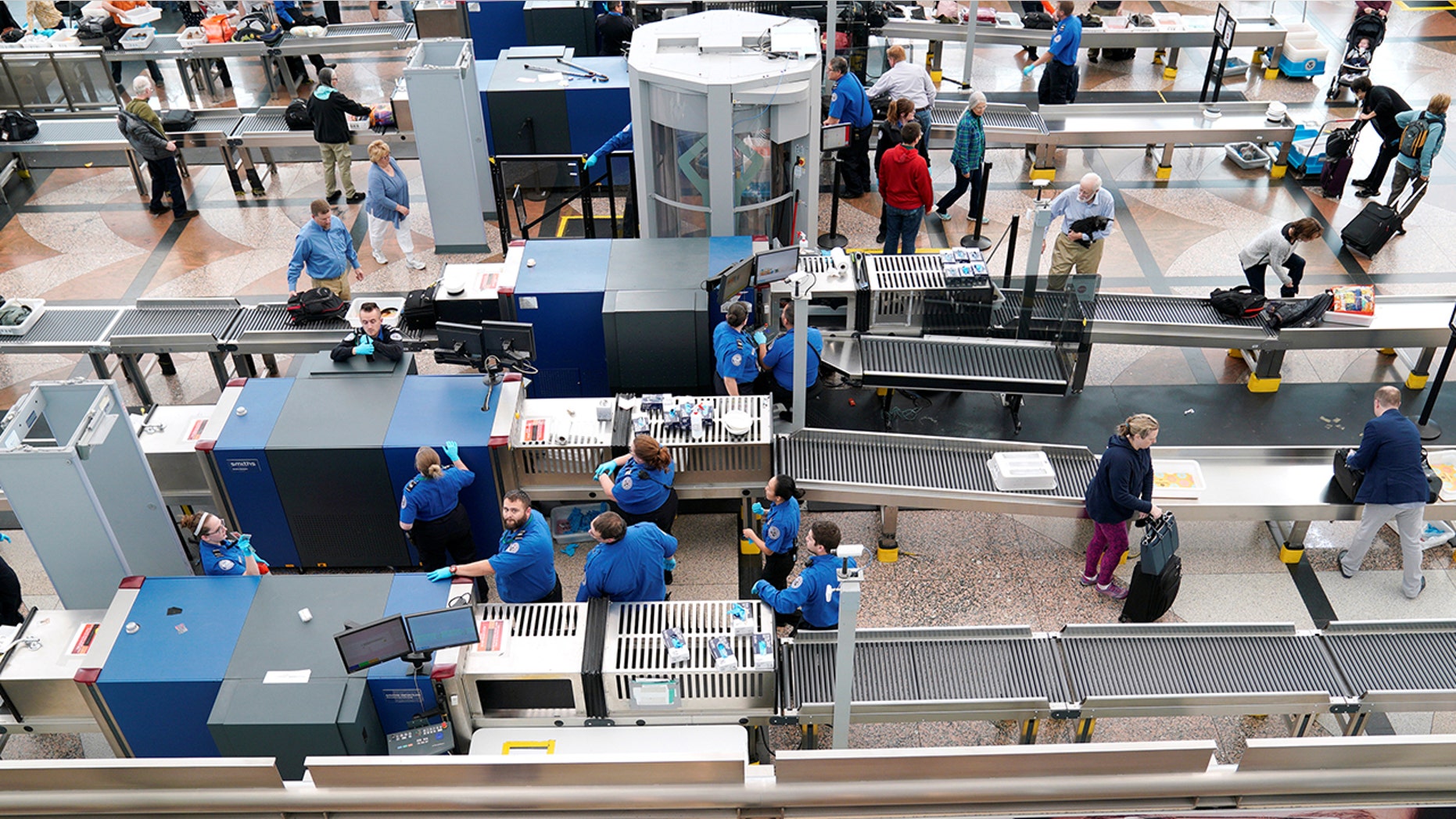 A TSA agent is being praised for his quick-thinking after a man collapsed after passing through the security line at the Mitchell International Airport in Milwaukee, Wis.
Tony D'Amico, a firefighter and TSA agent, said he joined the TSA after 9/11 in honor of his fellow firefighters who died that day, TMJ4 reports.
AIRPORT PAYS $7,500 FOR DOG TO CHASE BIRDS FROM RUNWAY
"I wanted to do a little more for my country," D'Amico said.
On Wednesday morning, D'Amico said he was in an office near the security line at the airport and suddenly heard a thump.
"I heard a thump," D'Amico said to TMJ4. "[Me and two supervisors] came out running and noticed a passenger laying on the floor with his arms fully extended."
MOM PRAISES TSA EMPLOYEE WHO HELPED WITH HER AUTISTIC SON: SHE'S FROM 'TSA HEAVEN'
A 70-year-old man had collapsed after going through security.
"I looked at him for a couple seconds to assess him," D'Amico said to TMJ4. "I noticed he wasn't breathing. Checked a pulse, no pulse. I opened his shirt to see if nay chest rise or stomach movement. I didn't see any of that. I checked for a pulse again and immediately started CPR at that time."
D'Amico performed chest compressions for about two minutes, the outlet reports, before he stopped and the man started to slowly regain consciousness. Emergency crews arrived on the scene and took the man to the hospital about 20 minutes after he collapsed.
TSA AGENT PRAISED FOR CLEARING SMOKING BAG AT GEORGIA AIRPORT
D'Amico said he's happy he could be there to help the man before any irreversible damage could have happened.
"It makes me feel really good," D'Amico said. "If that wouldn't have happened, brain damage starts occurring after four minutes. Four to six minutes you start having brain damage."
He wasn't the only one feeling good about his response, Federal Security Director for the Dept. of Homeland Security Mark Lendvay called him employee of the year for his actions, TMJ4 reports.
FOLLOW US ON FACEBOOK FOR MORE FOX LIFESTYLE NEWS
"Probably [employee] of the year to be quite honest," Lendvay said. "Heroic efforts saving someone's life, you don't do that daily. And if you talk to him, he'll just say he was doing his job."
The TSA plans on honoring D'Amico at the end of the year awards banquet Lendvay said, TMJ4 reports.